Options
Mark as unread

Mark as read

Float to top

Bookmark

Subscribe (email)
a month ago
There seems to be a problem with the T-Mobile (UK) text to 441 service for PAYG Add-Ons?
I can't buy 100 MINS WEEK add-on. Just get reply:
"Sorry we we're unable to find that service, reply HELP for a list of our most commonly used services."
Texting "HELP" elicits the same message again.
1 SOLUTION
Solution
4 weeks ago
Texting 150 didn't work, but after posting on social media, a couple of DMs and CS arranged a callback from Customer Services, they added Tallk Minutes add on. Explained some on going issue with legacy T-Mobile UK PAYG Talk add ons, anybody with same problem should call 150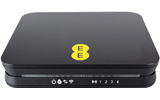 by
XRaySpeX

Grand Master
Re: SMS to 441 service not working.
a month ago
Try sending the text to 150.
__________________________________________________________________________________________
If you think I helped please feel free to hit the "Thumbs Up" button below.

To phone EE: The local rate landline number +44 207 362 0200 or Freephone +44 800 079 8586 - Option 1 for Mobiles; Option 2 for 4G WiFi; Option 3 for Home Broadband & EE TV.

ISPs: 1999: Freeserve 48K Dial-Up => 2005: Wanadoo 1 Meg BB => 2007: Orange 2 Meg BB => 2008: Orange 8 Meg LLU => 2010: Orange 16 Meg LLU => 2011: Orange 20 Meg WBC => 2014: EE 20 Meg WBC

by
Christopher_G
EE Community Support Team
Re: SMS to 441 service not working.
4 weeks ago
Hi @j0hnh
Welcome to the community.
Did texting 150 work?

Chris
Solution
4 weeks ago
Texting 150 didn't work, but after posting on social media, a couple of DMs and CS arranged a callback from Customer Services, they added Tallk Minutes add on. Explained some on going issue with legacy T-Mobile UK PAYG Talk add ons, anybody with same problem should call 150