Options
Mark as unread

Mark as read

Float to top

Bookmark

Subscribe (email)
a week ago
I added on GB ts by mistake how can I remove this before my bill is due
by
Northerner

Grand Master
a week ago
Hi @Salty321
Have you tried logging in to your online account or your MyEE app to remove this add on?
Thanks
---
To contact EE Customer Services dial 150 From your EE mobile or 07953 966 250 from any other phone.

EE standard opening hours are 8am to 9pm weekday, 8am to 8pm on weekends.
a week ago
Yes thank you. But not able too. Shall call 150 monday.Thanks for the reply Sent from my Samsung Galaxy smartphone.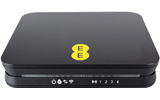 by
XRaySpeX

Grand Master
a week ago
If it's a recurring UK/EU data add-on, text STOP 1GB ADD-ON to 150 for the 1GB add-on & so on.
__________________________________________________________________________________________
If you think I helped please feel free to hit the "Thumbs Up" button below.

To phone EE: The local rate landline number +44 207 362 0200 or Freephone +44 800 079 8586 - Option 1 for Mobiles; Option 2 for 4G WiFi; Option 3 for Home Broadband & EE TV.

ISPs: 1999: Freeserve 48K Dial-Up => 2005: Wanadoo 1 Meg BB => 2007: Orange 2 Meg BB => 2008: Orange 8 Meg LLU => 2010: Orange 16 Meg LLU => 2011: Orange 20 Meg WBC => 2014: EE 20 Meg WBC