Options
Mark as unread

Mark as read

Float to top

Bookmark

Subscribe (email)

by
Jennyred
New Member
Thursday
I'm having a problem with Apple Music on the phone. I have followed the link that EE sent me by text but it comes back that I do not have an active subscription.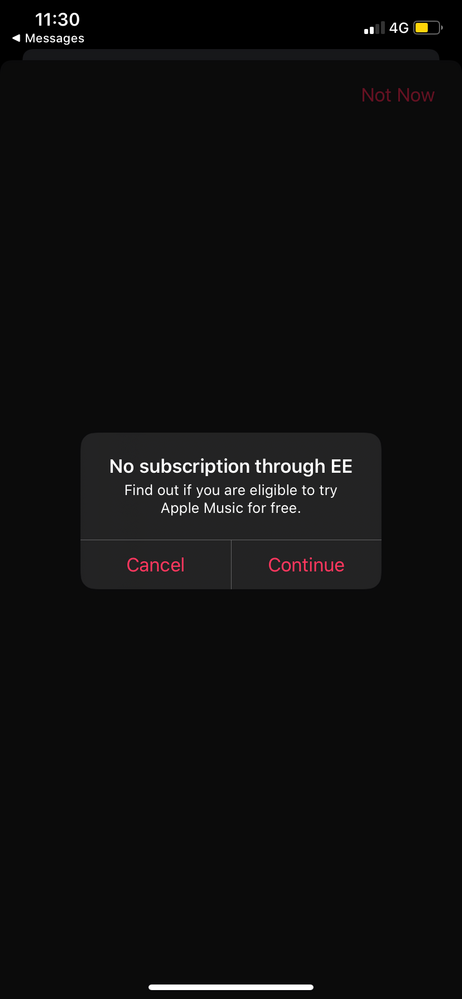 by
Northerner

Grand Master
Thursday
Hi @Jennyred
Have you just ported over to EE?
Thanks,
---
To contact EE Customer Services dial 150 From your EE mobile or 07953 966 250 from any other phone.

EE standard opening hours are 8am to 9pm weekday, 8am to 8pm on weekends.

by
Jon_K
EE Community Support Team
Thursday
Hi @Jennyred.
Welcome to the community.
Did you receive the text after sending MUSIC to 150?
Have you had an Apple Music account before?
Jon