Options
Mark as unread

Mark as read

Float to top

Bookmark

Subscribe (email)
Highlighted

by
Katie_B
EE Community Support Team
How to get on the 5G network at home and on the go
4 weeks ago - last edited 2 weeks ago by

TiffJ
5G is here. Make sure you're ready.
5G is here, oh happy days. Now, aside from knowing that everything will be faster and generally more impressive, I know one more thing – we're all going to have to up our gadget game if we want to enter the super-speedy world of 5G.
We've got two incredible 5G devices available at EE, equally cool but very different.

5GEE WiFi


What is it?

5GEE WiFi is a portable mobile broadband device. This means you can use it to create a 5G hotspot and connect up to 20 mobile devices.
Why do you need it?

If you need to be online, but don't have fixed internet where you are – for example a pop-up business or a train station in one of our six 5G launch cities – just turn it on and see if you can connect to our 5G network. Every device connected to 5GEE WiFi can enjoy next-gen 5G speeds, allowing you to stream and watch seamlessly with crisp, clear content. Like gaming? Stream your PC games to you 5GEE WiFi device and play on the screen, or even stream your PlayStation games to another screen, like a hotel TV.
Any extra benefits?

It can be voice and remote controlled.
Interested? Register your interest to stay up to date on the launch of this new kit >
5GEE Home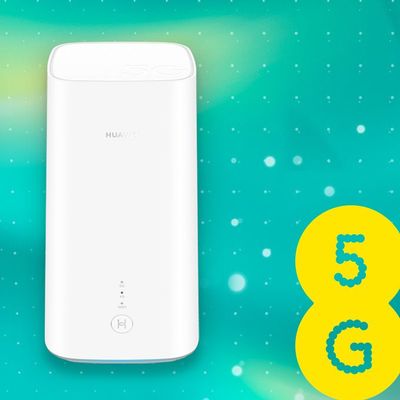 5G Home Router
What is it?

The 5GEE Home Router is a superb alternative to home broadband. It's the first 5G broadband and offers faster speeds than superfast fibre, and you can connect up to 60 devices over WiFi. So that's all your mobiles, tablets, laptops, smart fridges, blubs, heating and even your kettle sorted.
Why do you need it?

This router has been specifically designed for homes who either have slow fixed internet access, or can't get access at all. So if you struggle to get online at home, then this one's for you. Once you've seamlessly connected to your network you'll get speeds faster than standard fibre broadband so you'll be able to download whole episodes in seconds rather than minutes. Then you can enjoy all your entertainment and VR gaming with uncompromised graphics, streamed smoothly with less lag.

Any extra benefits?

You'll get a 20GB data boost for your mobile when you take 5GEE Home
It's got a bundled internal antenna – just plug and play to optimise the signal coming in to your 5GEE Home Router
To stay up to date on the launch of 5GEE Home register your interest >
So which do you think would suit your needs better? Let us know below…
by
AndyAC
New Member
Re: How to get on the 5G network at home and on the go
3 weeks ago
Hi
Any news when the 5GEE wifi will be made available or when pre orders can be made? also what plans (in terms of GB) do you expect to offer?

by
Christopher_G
EE Community Support Team
Re: How to get on the 5G network at home and on the go
3 weeks ago