Options
Mark as unread

Mark as read

Float to top

Bookmark

Subscribe (email)
Highlighted

by
TiffJ
Former EE Community Manager
‎29-05-2019 03:56 PM - edited ‎30-05-2019 12:00 PM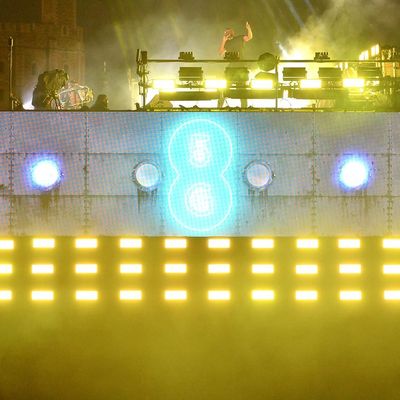 Everything just got a lot faster!
Unless you've been hiding under a rock for the past few months, you'll know that here at EE we've been gearing up for the launch of 5G – and are beyond excited about it. And now, oh joy of joys, the day is finally here.
Last night we had our most anticipated launch ever – and boy was it impressive.
You may have seen news of the big EE 5G extravaganza on the Thames in Central London, where none-other than platinum-selling Stormzy performed an incredible 5G-powered gig.
I mean – the whole thing was powered by our brand-spanking new 5G network. The stage lighting, the speakers, the mic – maybe even Stormzy himself. That's pretty impressive right? It certainly put into context all the crazy stuff I'll be able to do with my mobile in the launch cities right now, and soon in a good number more too.
Using the latest 5G and remote production technology, EE broadcast the event on across social media to millions of fans. The South-London grime star lit up the night with tracks from his award-winning debut album, rapping his way through hits including Cold, Big For Your Boots and his most recent number one single, Vossi Bop. Stormzy delivered an electrifying performance, announcing he was launching an "EE 5G ting" and imploring his "epic energy crew to please, wherever you are, to jump up and down, dance, enjoy yourselves." But if you missed it you can watch the highlights of the 5G-powered audio-visual spectacular right here> Once you've watched the highlights I doubt you'll be able to Shut Up about it for weeks.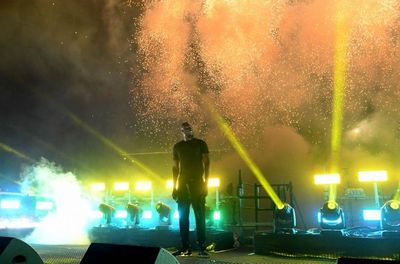 The event is the first of its kind to be live streamed over EE's new 5G network, with the gig also made available as a 360-degree VR experience across the five other 5G switch-on cities; Cardiff, Edinburgh, Belfast, Birmingham and Manchester. Photo credit: Matt Crossick/PA Wire
Stormzy clearly enjoyed himself too:"Big up EE, thank you for letting me launch your 5G network in the UK. Tonight was sick, I'm honoured to be part of history."
And as if that wasn't enough, to celebrate the launch we're dishing out a new rocket badge to everyone that logs in to the EE Community today. Launch, rocket – get it? And there's the chance to get your hands on a special 5G fan badge – just get involved with anything 5G. Tell us what you think, leave a comment, write your own blog article – whatever you fancy.
And if you're not fully up to scratch on all things 5G, we've loads of articles to read across the EE Community - just search 5G in the search bar above and we'll recommend some of our favourites.
So are you ready? Are you excited? Did you catch a glimpse of Stormzy last night? Let us know below.
Tiff
Community Manager and 5G fan