Options
Mark as unread

Mark as read

Float to top

Bookmark

Subscribe (email)

by
FireHealer

Investigator
Upgrade to web only unlimited data is not unlimited data
Thursday
Hi,
Anybody else had this problem: I upgraded my sim only deal today, to what is advertised as "Unlimited Data" (£27). It is showing as web only deal. Now it appears it's limited, to 40 GB a month. However, there is also another upgrade offer, for £27 a month, that's 40 GB.

There's one for £23 a month, which is 100 GB.
Am I missing something or has EE made some kind of weird mistake? Because right now, apparently I can get 100 GB of data, for less money than 40 GB of data. What's all that about?
Here's the upgrade I picked: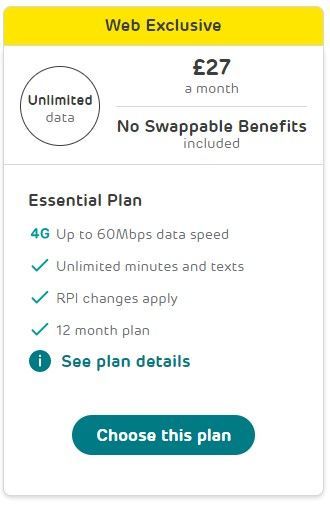 Here's the other one for the identical price but not unlimited data:

and here's what I actually got: