Options
Mark as unread

Mark as read

Float to top

Bookmark

Subscribe (email)

by
Mrwa7son
New Member
4 weeks ago
Wanting to gift some data to my father in law, how can I do this?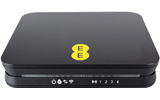 by
XRaySpeX

Grand Master
4 weeks ago
Are you both on contract under the same MyEE family a/c, not PAYG. You need to be to gift data. See Gift Your Data and Set Controls .
__________________________________________________________________________________________
If you think I helped please feel free to hit the "Thumbs Up" button below.

To phone EE: The local rate landline number +44 207 362 0200 or Freephone +44 800 079 8586 - Option 1 for Mobiles; Option 2 for 4G WiFi; Option 3 for Home Broadband & EE TV.

ISPs: 1999: Freeserve 48K Dial-Up => 2005: Wanadoo 1 Meg BB => 2007: Orange 2 Meg BB => 2008: Orange 8 Meg LLU => 2010: Orange 16 Meg LLU => 2011: Orange 20 Meg WBC => 2014: EE 20 Meg WBC

by
Leanne_T
EE Community Support Team
4 weeks ago
Hi @Mrwa7son
Welcome to the community.
Are you and your Father in Law both on the same pay monthly account to gift data?
If you are, can you follow the below steps;
Open your My EE app
Go to Family Usage
Select who needs data
Select the number you would like to gift data from (you will need at least 500MB of data left to be able to data gift)
Enter the amount you would like to gift
Send the data
If you have any questions, let us know 🙂
Leanne.